To emphasize better, this article will be showing the:
Image of the President, Donald Trump
The capture of the letter signed by the lawyer
The video of the speech from President Trump
The lawyers of the U.S President, Donald Trump, are pushing back against the idea of releasing his tax returns.
In the letter, the president's lawyers argued that the release of his returns, as House Democrats have requested, wouldn't be "consistent" with the law.
Donald Trump
The U.S. Treasury Department on Friday received a letter stating that a team of the president's lawyers seriously argued that requests for the release of his tax information "are not consistent with governing law."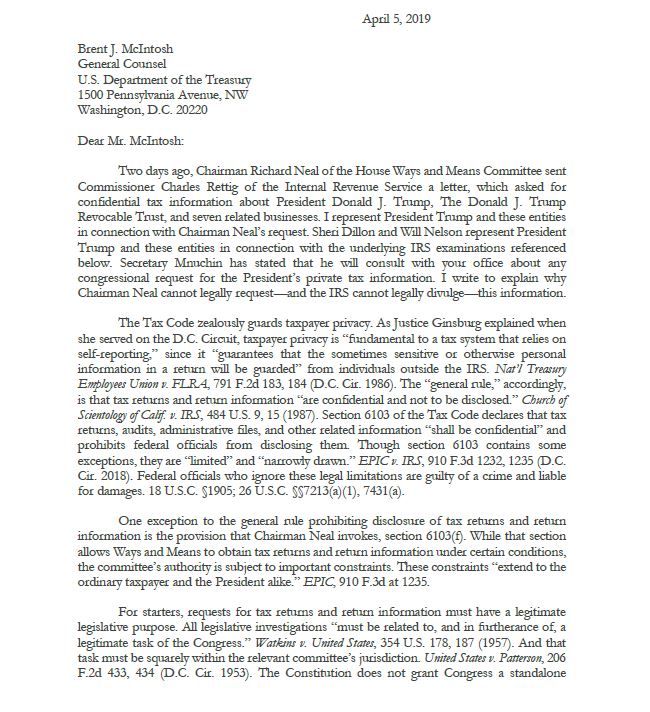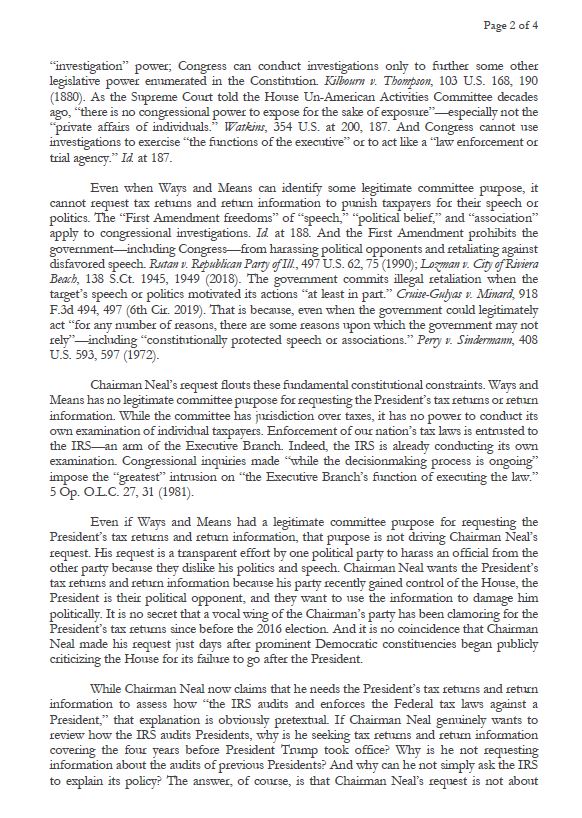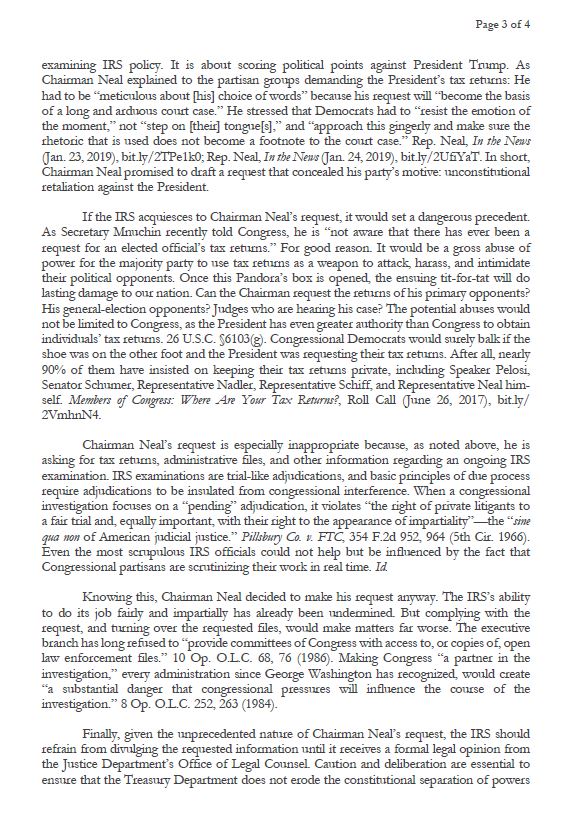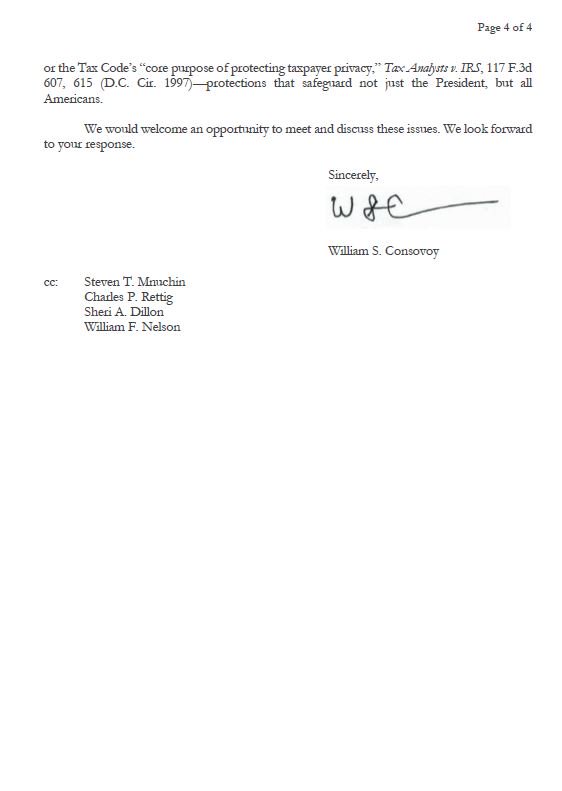 "We are confident that this misguided attempt to politicize the administration of the tax laws will not succeed,"
As written above,was in the letter, which was signed by Trump's personal attorney, in person of William Consovoy,

Friday's letter suggests the president will fight hard to keep his tax information Private.
In the letter, Consovoy argues that Congress is attempting to severely violate Trump's First Amendment rights.


"The First Amendment prohibits the government ― including Congress ― from harassing political opponents and retaliating against disfavored speech," as written by Consovoy

House Ways and Means Committee Chairman Richard Neal (D-Mass.) on Wednesday asked the IRS for six years of Trump's personal and business tax information.

The letter from Trump's lawyers does not represent the official response to Democrats' request in anyway. According to the law governing tax return disclosure, it's up to the Treasury secretary to hand over any returns requested by the chairs of congressional committees that oversee taxes.

The video below shows the full detail, please watch, like, share and subscribe



Few experts think the law gives Treasury Secretary Steven Mnuchin any leeway to turn down Neal's request for the president's personal and business returns.

The Treasury Department has not responded to repeated requests for comment and has not indicated what it plans to do. Last month, Mnuchin declined to tell HuffPost whether he would comply with the law by handing over the requested documents.


If Mnuchin refuses to comply, Democrats have said they will either subpoena the documents or sue in federal court, which would likely lead to an unprecedented court battle. No previous Treasury secretary has refused to comply with the law, which was used most recently by congressional Republicans in 2014.

Neal gave the IRS, which is a bureau within Treasury, until April 10 to respond.

On Thursday, Trump dodged a question from reporters about whether he would tell the IRS to ignore Congress' request. The IRS hasn't yet responded.


.

"They'll speak to my lawyers and they'll speak to the attorney general," Trump said Thursday.